Molecular Biomedicine | Revisiting cancer hallmarks: insights from the interplay between oxidative stress and non-coding RNAs
2020-08-31

Open the phone and scan
Cancer is one of the most common disease worldwide, with complex changes and certain traits which have been described as "The Hallmarks of Cancer." Despite increasing studies on in-depth investigation of these hallmarks, the molecular mechanisms associated with tumorigenesis have still not yet been fully defined. However, now it has been proved that noncoding RNAs and reactive oxygen species plays a key role in this process. Here, the underlying links between both and The Hallmarks of Cancer are revealed.

Recently, accumulating evidence supports the observation that microRNAs and long noncoding RNAs (lncRNAs), two main classes of noncoding RNAs (ncRNAs), regulate most cancer hallmarks through their binding with DNA, RNA or proteins, or encoding small peptides. Reactive oxygen species (ROS), the byproducts generated during metabolic processes, are known to regulate every step of tumorigenesis by acting as second messengers in cancer cells. The disturbance in ROS homeostasis leads to a specific pathological state termed "oxidative stress", which plays essential roles in regulation of cancer progression. In addition, the interplay between oxidative stress and ncRNAs is found to regulate the expression of multiple genes and the activation of several signaling pathways involved in cancer hallmarks, revealing a potential mechanistic relationship involving ncRNAs, oxidative stress and cancer. In this review, evidence that shows the essential role of ncRNAs and the interplay between oxidative stress and ncRNAs in regulating cancer hallmarks is provided. For example, in addition to miRNAs, lncRNAs are also involved in Nrf2-regulated tumorigenesis. The interaction between ncRNAs, Nrf2 and ROS displays a crucial role for both positive and negative regulation of tumorigenesis. All together, these findings may expand our understanding of ncRNAs in the cancer development from the new perspective.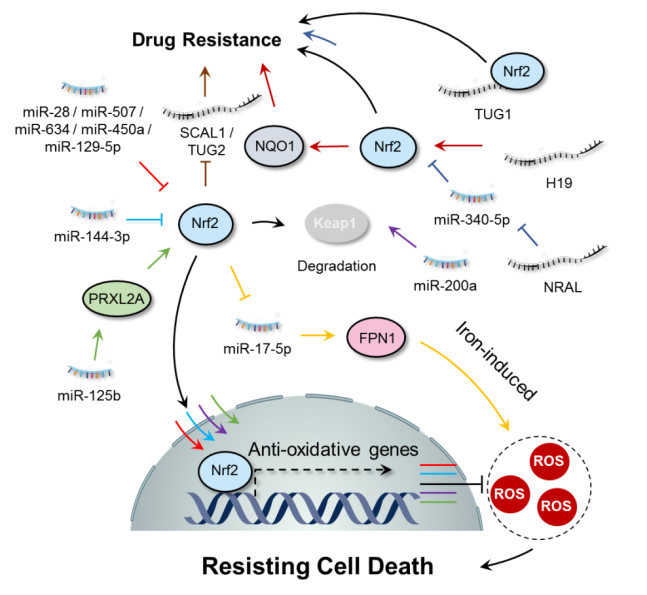 Fig. 1 Interplay between ROS and ncRNAs in regulating Nrf-2 pathway.
---
Article Access: https://link.springer.com/article/10.1186/s43556-020-00004-1
Website for Molecular Biomedicine: https://www.springer.com/journal/43556
Looking forward to your contributions