Application of omics technology to combat the COVID-19 pandemic
2021-10-15
Open the phone and scan
As of August 27, 2021, the ongoing pandemic of coronavirus disease 2019 (COVID-19), caused by severe acute respiratory syndrome coronavirus 2 (SARS-CoV-2), has spread to over 220 countries, areas, and territories. Thus far, 214,468,601 confirmed cases, including 4,470,969 deaths, have been reported to the World Health Organization. To combat the COVID-19 pandemic, multiomics-based strategies, including genomics, transcriptomics, proteomics, and metabolomics, have been used to study the diagnosis methods, pathogenesis, prognosis, and potential drug targets of COVID-19. In order to help researchers and clinicians to keep up with the knowledge of COVID-19, we summarized the most recent progresses reported in omics-based research papers. This review discusses omics-based approaches for studying COVID-19, summarizing newly emerged SARS-CoV-2 variants as well as potential diagnostic methods, risk factors, and pathological features of COVID-19. This review can help researchers and clinicians gain insight into COVID-19 features, providing direction for future drug development and guidance for clinical treatment, so that patients can receive appropriate treatment as soon as possible to reduce the risk of disease progression.
In this review, authors mainly summarize the latest progress in applications of genomics, transcriptomics, proteomics, and metabolomics in COVID-19 pandemic.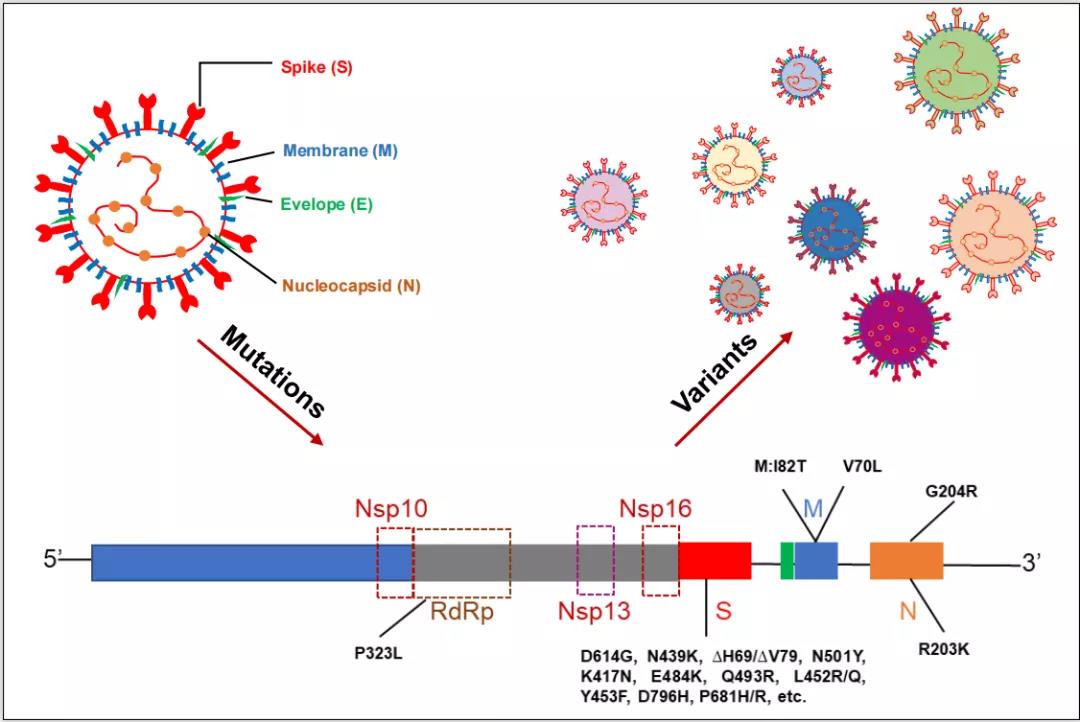 Notable mutations carried in circulating variants
Article Access: https://doi.org/10.1002/mco2.90
Website for MedComm: https://onlinelibrary.wiley.com/journal/26882663
Looking forward to your contributions.
Next page:Molecular Biomedicine | Fast and long-lasting immune response to S-trimer COVID-19 vaccine adjuvanted by PIKA