Field Visit to Consulates|The SCIMEA visits Two Consulates General in Chongqing
2021-02-07

Open the phone and scan
On January 7, 2021, Tian Lai, Director of the Cooperation and Development Department of Sichuan International Medical Exchange & Promotion Association (SCIMEA), and other three delegates visited the Consulate General of Italy in Chongqing and the Consulate General of Hungary in Chongqing. The SCIMEA had an in-depth and practical discussion with the two Consulates General on cooperating in the field of medical and health care and expanding the exchange channels in this area.
The Consulate General of Italy in Chongqing was opened at the end of 2013, and is the fourth Italian Consulate General in China after that in Shanghai, Guangzhou and Hong Kong, with a consular district covering Chongqing, Sichuan, Yunnan and Guizhou. At the Italian Consulate, the two sides had a friendly discussion, and Director Tian Lai of the SCIMEA and Mr. Guido Bilancini, Consul General of the Consulate General of Italy reached a consensus on the next step of cooperation between Italy and China. First, the two sides will establish a long-term exchange and mutual visit mechanism. Italy and Sichuan Cancer Hospital have had a Thousand Talents Program for sending experts to each other, and the two sides can launch similar cooperation projects. Second, the two sides will jointly build a friendly and mutual international academic exchange platform. Through a series of international medical exchange activities, it can connect or recommend Italy's high-quality medical resources (e.g., Milan Hospital) to experts from West China Hospital to discuss a range of online academic seminars on specific diseases, deepen medical cooperation, promote information communication between the pharmaceutical and medical device enterprises and hospitals of the two sides, and carry out cooperation and people-to-people exchanges in the medical industry.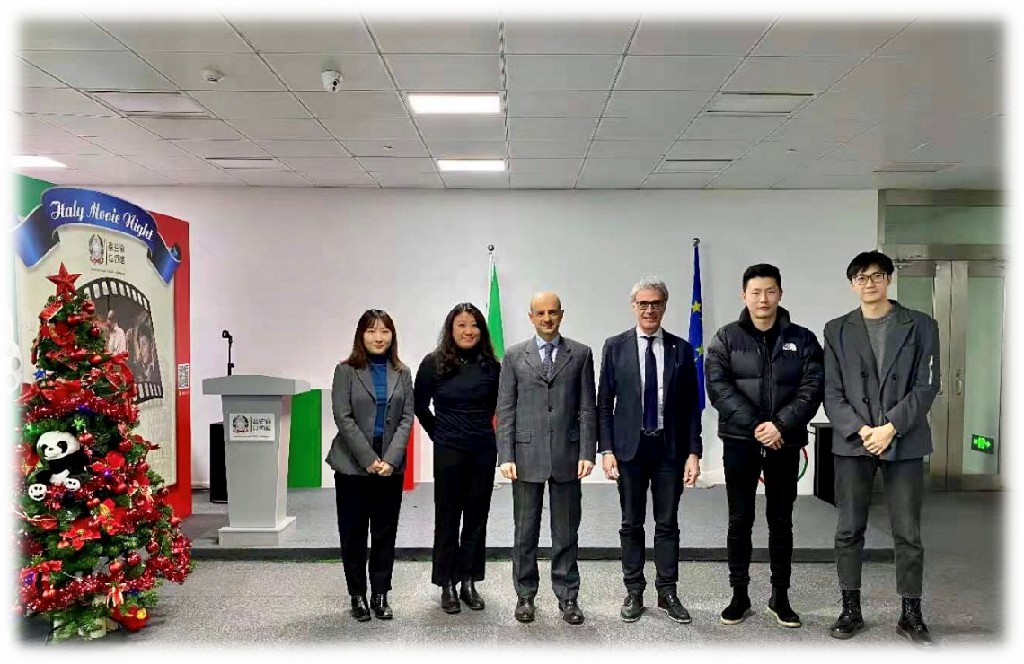 At the Hungarian Consulate General in Chongqing, Commercial Consul Mr. Bálint and Director Tian Lai focused on communicating the Sino-Hungarian cooperation framework for 2021. Friendly discussions were held mainly on three major aspects of technology transfer, academic exchange and activity planning. First is to visit the China-Hungary Technology Transfer Center and establish a communication mechanism with the Center. The China-Hungary Technology Transfer Center is run by Chongqing High-Tech Incubator Center under Chongqing Academy of Science and Technology, which, through discovering and cultivating Chinese and Hungarian science and technology projects with market potential, provides technology transfer and operation services for China and Hungary, as well as renders research and training related to intellectual property rights, and serves as a platform for enterprises in Chongqing and even in the central and western regions of China to share Hungarian technology consultation and information resource. The two sides further discussed on how to carry out medical-related cooperation and exchange, achieve maximized sharing of information resources, and establish a coordination mechanism for medical technology transfer. Second is to jointly discuss the organization of medical academic exchange activities. Through the introduction of their respective anatomical fields, cancer fields, remote surgery fields and representative medical universities and scientific research institutions, authoritative experts in medicine from both China and Hungary will join hands to explore, discuss, promote and carry out academic exchange activities of medical institutions or experts from both sides in related fields. Third is to plan future cooperation. In view of the fact that Hungary has many outstanding enterprises in the field of medical equipment and more than 150 enterprises involved in the export of medical devices, it may consider holding hands with Austria, Czech Republic and Slovakia in the future to co-organize the Central and Eastern European Technology Transfer Summit, and build a communication platform to help Central and Eastern European medical and health enterprises or technology patent holders to exploit the right Chinese market, and also to explore new opportunities for Chinese enterprises and institutions in related fields to enter European and global markets, so as to jointly achieve greater breakthroughs in multilateral medical cooperation.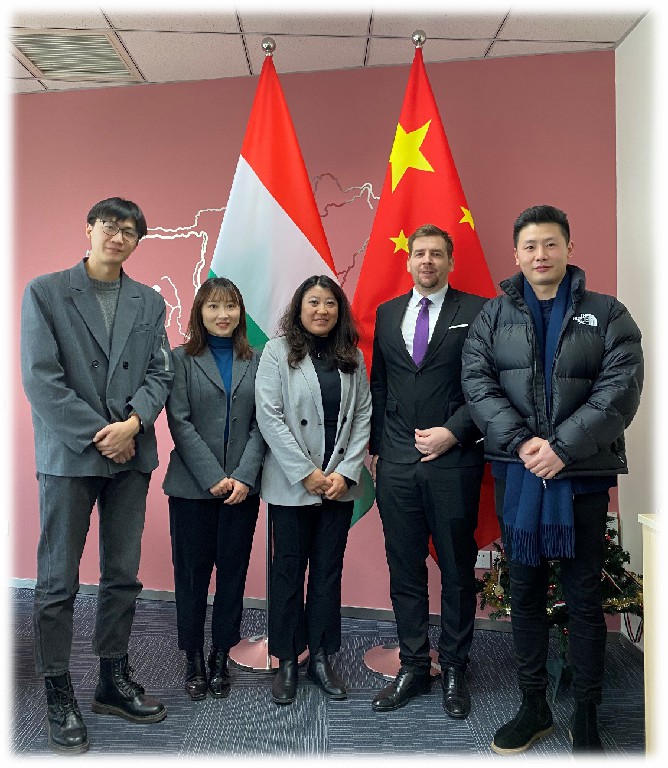 The SCIMEA will later establish a regular liaison mechanism with the above consulates to timely share and communicate beneficial cooperation information, implement the cooperation intentions reached this time, and expand medical cooperation channels. It will always contribute to organizing international medical exchanges, integrating excellent medical resources, promoting the development of pharmaceutical business, and building a better vision of "Healthy Sichuan, Healthy China and Healthy World".