Molecular Biomedicine | E3 ubiquitin ligases: styles, structures and functions
2021-07-30

Open the phone and scan
E3 ubiquitin ligases are a large family of enzymes that join in a three-enzyme ubiquitination cascade together with ubiquitin activating enzyme E1 and ubiquitin conjugating enzyme E2. E3 ubiquitin ligases play an essential role in catalyzing the ubiquitination process and transferring ubiquitin protein to attach the lysine site of targeted substrates. Importantly, ubiquitination modification is involved in almost all life activities of eukaryotes. Thus, E3 ligases might be involved in regulating various biological processes and cellular responses to stress signal associated with cancer development. Thanks to their multi-functions, E3 ligases can be a promising target of cancer therapy. A deeper understanding of the regulatory mechanisms of E3 ligases in tumorigenesis will help to find new prognostic markers and accelerate the growth of anticancer therapeutic approaches. In general, authors mainly introduce the classifications of E3 ligases and their important roles in cancer progression and therapeutic functions.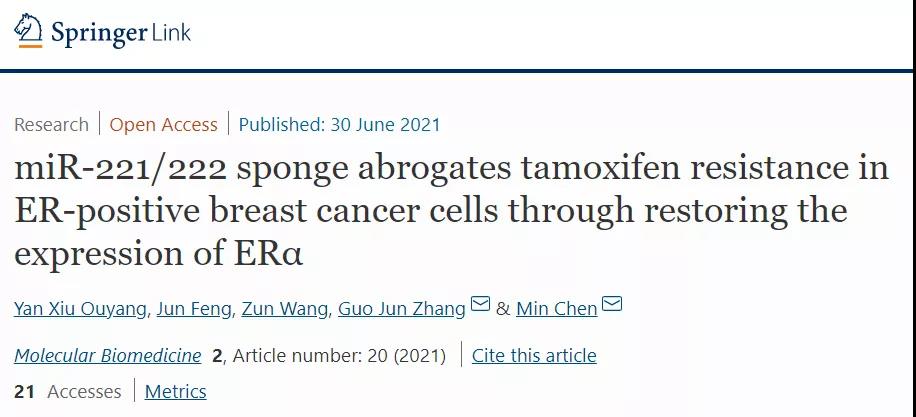 In this review, authors will firstly introduce the various types of E3 ligases family. Then, they will explain the biological functions and molecular mechanisms of E3 ligases in cancer development. Finally, they summarize the novel therapeutic role of E3 ligases in cancer treatment.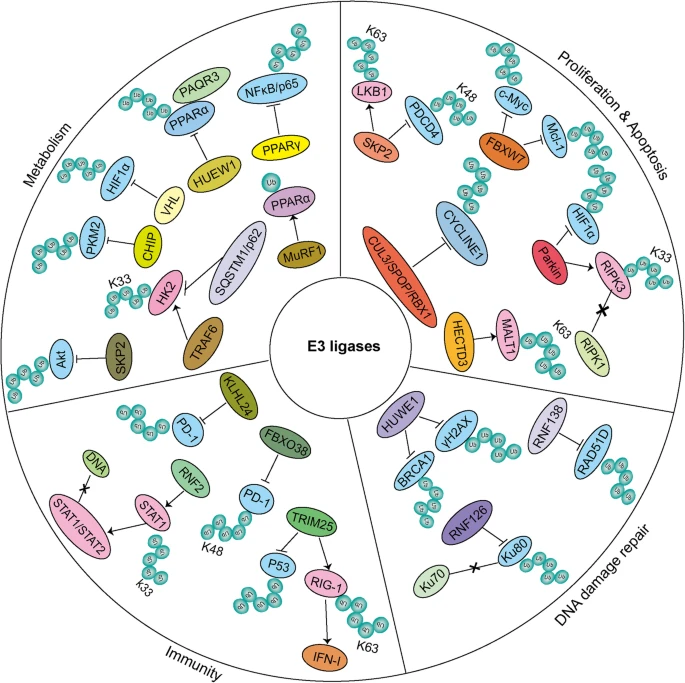 Multi-functions of E3 ligases
Website for Molecular Biomedicine: https://www.springer.com/journal/43556
Looking forward to your contributions.