Chengdu WestGene Biopharma Is Expected to Overtake the Counterparts in mRNA Technology
2022-02-18

Open the phone and scan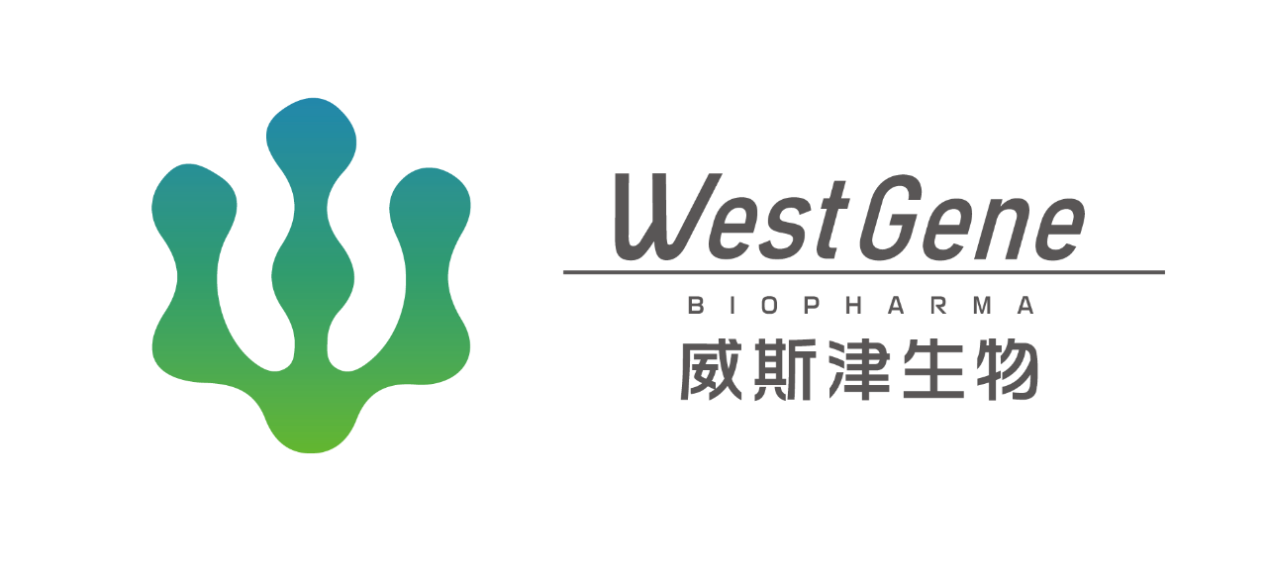 The mRNA vaccine is credited as "a major technological leap in the history of vaccines" in the battle against the COVID-19 virus: it took less than 6 weeks to produce mRNA COVID-19 vaccines for people. Thanks to the mRNA technology, such new biotech companies as BioNTech and Moderna rose to fame, shaking up the traditional international vaccine industry. There is no doubt that the future market size of mRNA technology is huge. Southwest Securities expected that the market can reach 32.6 billion dollars in 2025, of which preventive vaccines will account for over 50%. According to Everbright Securities' measurement based on a cumulative total of 5 indications in three major areas of infectious diseases, chronic diseases and oncology, excluding mRNA COVID-19 vaccines and nucleic acid drugs for rare diseases, the market size of domestic nucleic acid drugs will be about 100.9 billion yuan by 2034.
Chengdu WestGene Biopharma (hereinafter referred to as "WestGene Biopharma") was founded in July 2021 by a team of academicians from West China Hospital of Sichuan University, and one of its main founders, Prof. Song Xiangrong, was engaged in mRNA vaccine related research at Harvard Medical School and has been working in the field of mRNA drug research based on targeted delivery for nearly 9 years.
After the outbreak of COVID-19 pandemic, the team did not rush to promote the industrialization of mRNA COVID-19 vaccines, but relied on the platform of the State Key Laboratory of Biotherapy at West China Hospital of Sichuan University to have organized professional teams in biology, immunology, computer-aided drug design, nanomedicine, bioinformatics, pharmacology and toxicology, focused on tackle key problems, broke through the global patent barriers of mRNA, built complete independent intellectual property in the two core technologies of mRNA sequence and delivery system, and obtained a number of domestic and foreign patents, including:
1. A new 5'-UTR sequence through machine learning;
2. New structured lipid excipients (including ionizable lipids) obtained through artificial intelligence optimization design;
3. New preparations (negatively charged nanoparticles, LNP, etc.)
4. New formulations preferred with mathematical method, breaking through the patent technology barriers set by foreign countries on LNP, etc.
Based on the above core technologies with independent intellectual property rights, the team has developed mRNA vaccines against Omicron and Delta and other mutant COVID-19 viruses, and such vaccines have been submitted to NMPA for approval of Investigational New Drug (IND). The "mRNA vaccine against mutant strains of COVID-19" developed by WestGene Biopharma has a higher level of protein translation than foreign mRNA developers; it can induce thousands or even tens of thousands neutralizing antibodies, with significantly higher safety and immunogenicity than foreign mRNA COVID-19 vaccines.
WestGene Biopharma' mRNA drug product pipelines consist of nearly 20 varieties of mRNA drugs, vaccine adjuvants and novel adjuvants including anti-infection vaccines, tumor vaccines, anti-aging vaccines, obesity treatment, pulmonary fibrosis treatment, gene editing for rare diseases/genetic diseases and novel adjuvants (intranasal and intramuscular). The company has established an advanced production workshop of mRNA drugs in Chengdu Bio-town.
With a series of core technologies and innovative products of independent intellectual property rights, as well as a strong scientific research team, WestGene Biopharma is expected to become an internationally competitive mRNA drug research company, and catch up and overtake the counterparts on behalf of China in the area of mRNA technology. At present, the company has very good growth potential, and it is estimated that the investment in the company will have more than 10 times of appreciation in the next year.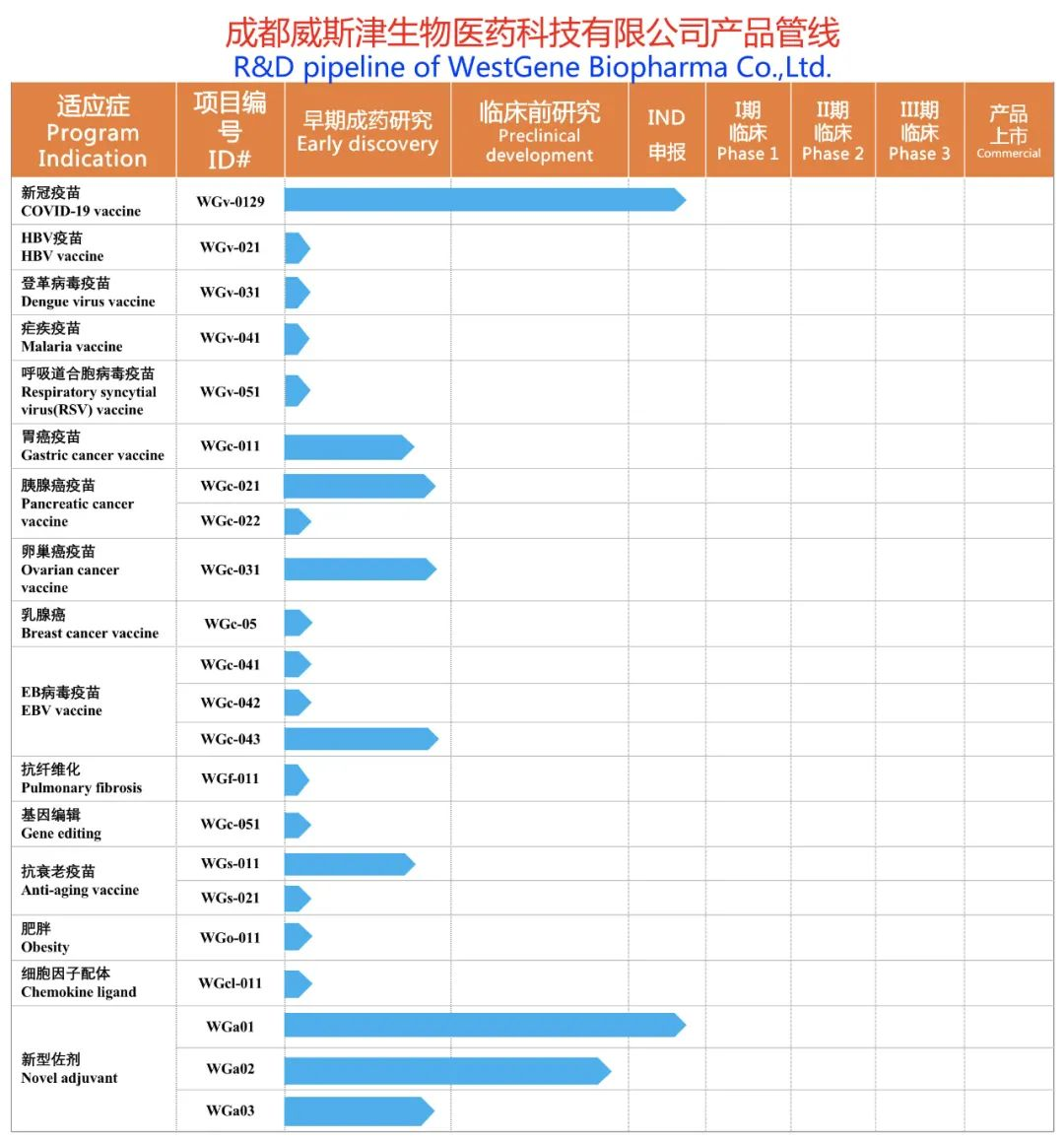 Product pipelines of ChengduWestGene Biopharma Co., Ltd.